ProForma Reformatting, Reorganising & Taring
proForma is the working horse for the compound storage department, where sub-samples from compounds need to be put together, library samples need to be weighed and reweighed.
Reformatting by liquid handling from vials to plates (96 or 384)
Reorganising & Cherry Picking by liquid handling or by moving vials or tubes, by user-defined sorting criteria
Including capper-decapper with barcode reading
Taring of vials
Flexible labware
All data is stored in the database and can be exported to different file formats.
MOSS 2002 Weighing, Dissolving & Plate Preparation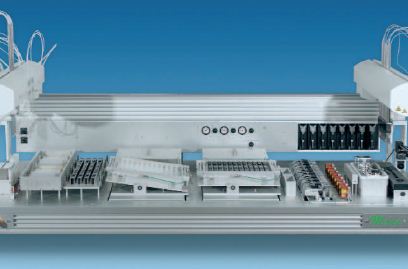 With MOSS, the Modular Sample Preparation System, ZINSSER ANALYTIC has bridged the gap between huge library stores of hundreds of thousands of library compounds, and High Throughput Screening laboratories.
It ergonomically combines modern weighing technology and sophisticated software to automate assay and storage plate preparation. The compact design, its high throughput, reliability and its easy integration into the existing infrastructures has made it the system of choice for high throughput testing laboratories.
Dissolution of library samples
Preparation of mother, daughter and test plates
Complete barcode tracking throughout the whole process
User friendly WINDOWS®-2000/XP Professional software with data import and export functions, direct access on ORACLE® or other data bases